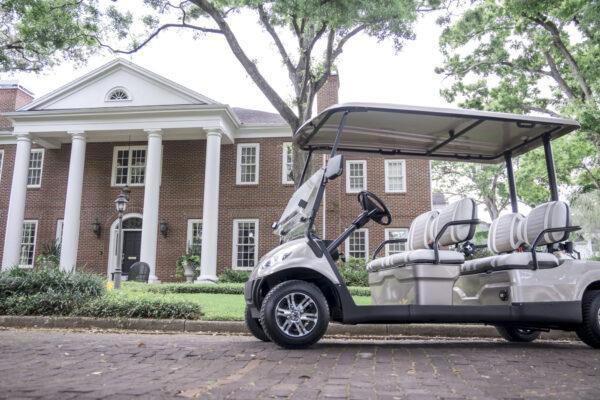 Interior Upgrades
When it comes to personalizing your golf cart, one of the first things you'll want to consider is upgrading the interior. Adding features such as cup holders, storage compartments, and even audio systems can make your golf cart more comfortable and convenient. You can also customize the seating with upholstery in different colors and styles to give your ride a unique look.
Exterior Enhancements
Another great way to customize your golf cart is with exterior enhancements. From adding custom wheels and tires to changing out the body panels, there are plenty of ways to make your ride stand out from the crowd. Additionally, many companies offer aftermarket parts such as fender flares, decals, spoilers, and more that can be added for an extra touch of style.
Colors & Graphics
One of the most popular ways people personalize their golf carts is by changing the color or adding graphics. Whether it's a subtle change or something more dramatic like adding flames or stripes, altering the paint job can really set your golf cart apart from all others on the course. Many companies even offer custom airbrushing services which allow you to get exactly what you want for your ride!

Customizing a golf cart is an exciting way for enthusiasts to express themselves and create their own unique look. From interior upgrades to exterior enhancements, there are countless possibilities when it comes to personalizing your ride. So if you're looking for a way to stand out on the course or just want something special for yourself, consider customizing your golf car today! With all of these options available at retail stores near you, customizing has never been easier—or more fun!