MASEK GOLF CARS OF COLORADO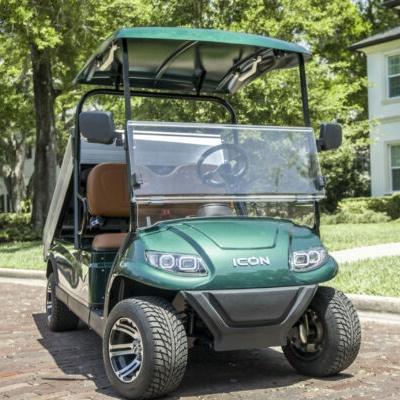 Masek Rocky Mountain Golf Cars is now a full service distributor for utility cars, luxury golf cars and custom golf cars, while also having a stellar rental and parts/service department. But 90 years ago, we looked a little different. In 1930, Fred Masek founded Masek Auto Supply in Gering, Nebraska. Fred was the father and grandfather of current owners Joe and Jason Masek respectively. We mainly focused on tires and batteries for automobiles at the time, but by the mid-1960's Masek had become a wholesale dealer for Kawasaki and Vespa Scooter Company. Vespa was an up and coming unknown company that today is known all over the world for their scooters. At that time we sold Powersports, boat trailers, turf equipment, and even refrigerators. Masek focused on selling parts for Vespa and Kawasaki for the next 14 years.
Thanks for being a part of our history and all of the support over the past 90 years which has allowed us to become what we are as a company today.
Masek Rocky Mountain Golf Cars is a premier provider of golf cars, electric low-speed vehicles, and trailers in Colorado and New Mexico. We aim to provide our customers with exceptional products and services that will meet their needs and exceed their expectations. Our products are the TOOLS you will need to succeed in your businesses and the TOYS you desire to enhance everyday life.
1979
In 1979, the next step for Masek was taken. Joseph Masek (2nd generation) founded Masek Distribution Incorporated which led to a distribution chain that covered territories from Montana through Texas. Very soon after came a pivotal point for Masek.
1988
In 1988 we adopted our very first golf car line, the Columbia Par-Car.
1993
By 1993, we had expanded our golf car line to include Hyundai and Yamaha. Golf car distribution became Masek's main priority in 1995 when ties were cut with Kawasaki and we focused solely on being a Yamaha golf car distributor.
2001
Jason Masek (3rd generation) joined the family business in 2001.
2003
Jason Masek followed in his father's paved path and took over the Colorado location in 2003.
2007
Over the course of 4 years, Masek grew and needed a larger space for its increasing demand, so in 2007, we moved to our current location in Commerce City.
2012
In 2012 a new entity in the Masek family was formed and became what you are familiar with today, Masek Rocky Mountain Distribution Incorporated.
2017
Our growth continued and we acquired a new territory in New Mexico in 2017. We currently employ 25 people and are still growing fast! Our company is excited to see what the future brings.