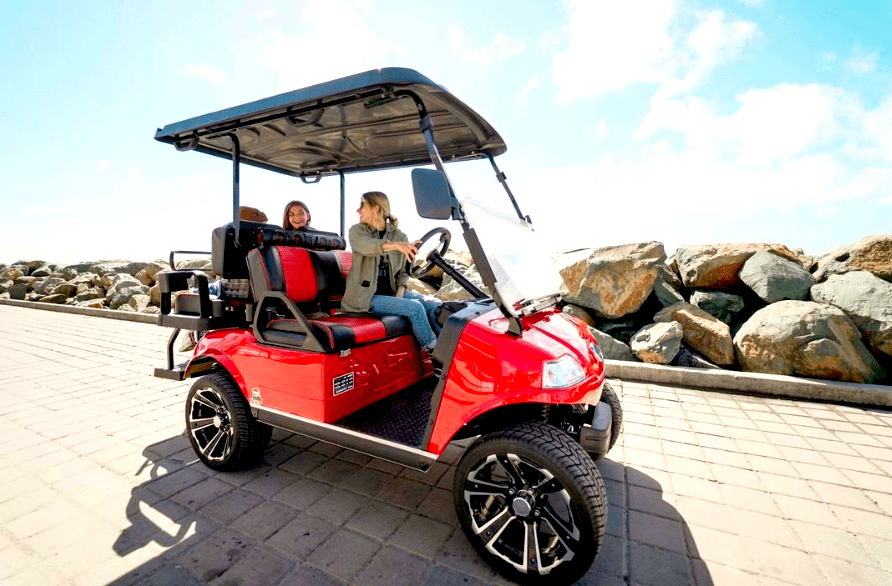 Golf cars have become an essential mode of transportation for communities, campuses, neighborhoods, and golf courses. The latest product in the market is the LSV Evolution Golf Cars. These cars are evolving the way we travel, and there's a lot to love about them. The LSV Evolution Golf Cars have come with features that cater to all kinds of people regardless of age and interests. They are powerful, durable, and eco-friendly. If you're in the market for a golf car that caters to your needs, then you should consider investing in an LSV Evolution Golf Car. Here, we'll explore the many reasons why this product is a worthy investment.
A Range of Features to Choose From
LSV Evolution cars come with different features to cater to the diverse demands of its users. It has a wide range of customizable options that are designed to suit the needs of a wide range of people. Whether you're looking for more storage space, comfort, or power, there's an LSV Evolution car that will suit your specific needs.
Long-lasting and Cost-effective
Golf cars are not cheap, so it's important to invest in a vehicle that will last for years. The LSV Evolution Golf Cars are built to last, making them a cost-effective investment. You won't have to deal with the costly repair and maintenance charges of traditional gasoline-powered vehicles. With proper care, these vehicles can last for years without breaking down.
Environmentally-Friendly
LSV Evolution golf cars are environmentally friendly modes of transportation that offer a sustainable solution to transportation needs. These electric-powered vehicles consume less energy and emit fewer greenhouse gases than standard vehicles. They are eco-friendly, reducing your carbon footprint and helping you contribute positively to the environment.
Safer Travel
Safety is a top concern for users of any vehicle, and golf cars are no exception. When you invest in an LSV Evolution Golf Car, you can feel secure knowing that the car was designed with safety in mind. The car comes with several safety features such as brakes and seat belts that protect drivers and passengers from accidents on the road.
Luxurious Comfort
Unlike traditional golf carts, LSV Evolution golf cars offer luxurious comfort. These cars are equipped with comfortable cushioned seats, ample storage spaces, Bluetooth sound systems, and digital screens. You can enjoy your ride in comfort while listening to your favorite music or monitoring your driving experience on the digital screen.
LSV Evolution golf cars are an incredible investment for anyone looking for a reliable, cost-effective, and eco-friendly mode of transportation. These cars come with features that cater to your different needs, making them the perfect fit for all walks of life. Whether you're commuting to work, cruising around town, or off-roading in your favorite wilderness, investing in an LSV Evolution Golf Car is a reliable and safe way to travel. So, why wait? Visit your nearest LSV Evolution dealer and get yours today!